Scope of Digital Marketing in India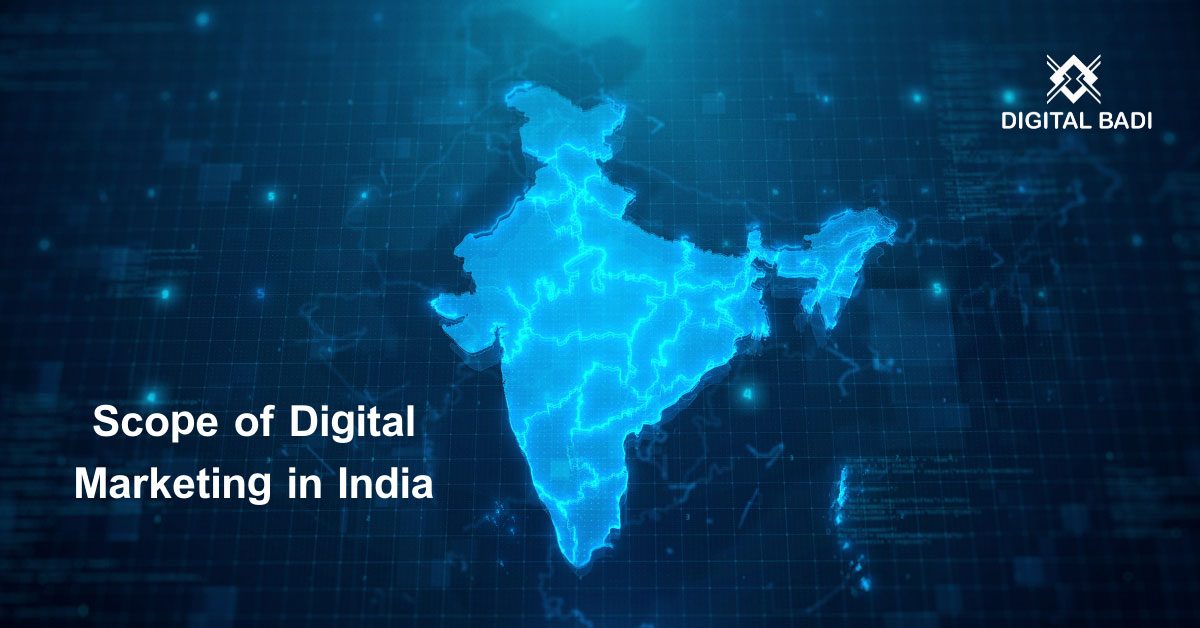 Scope of Digital Marketing in India
Digital marketing is the marketing of products and services using digital channels to connect with a target mass audience. It includes search engine optimization, search engine marketing, content and email marketing, etc.
According to the research done by the Global Web index on the scope of digital marketing in India around 53.6% of the world's population uses social media, so the best way to connect with people virtually is by marketing your products in this platform. The demand for digital marketers is increasing day by day since the number of businesses that have come online has increased to a large extent. More and more people get their businesses digitalized nowadays to form their large customer base.
Social media has hit a high point where companies reach almost 1 million customers via Instagram alone, and more than 9 million businesses use Facebook to connect with consumers. Digital Marketing expands and evolves at a fast pace since there is a lot of technological advancements rising up year by year. So, the marketing through digital media which was done years before is completely new now and will be totally different in the future years. Digital Marketing is a wide space let us look at some efficient skills needed-
1. Search Engine Optimization (SEO)
As most of the people across the world use search engines like Google to resolve their queries. SEO is one of the digital marketing techniques that help in better optimization of a website and rank it top in search engines for relevant queries. SEO not only upgrades your website on the top ranks but also creates a brand visibility for your business. This is one of the high paying skills in digital marketing and many professionals look out for SEO specialists, and has a high demand too in the coming years.
2. Search Engine Marketing (SEM)
Search engine marketing is the practice of marketing a business using paid advertisements that appear on search engine results pages. In this advertiser bid on certain key words that would be used by the viewers of Google, Bing etc., so in this way their websites would also be viewed in the search engines. This is truly an effective way of getting your brand noticed by your potential customers.
One thing to be noted is that SEO and SEM are two different things. SEO does not pay anything but just offers the relevant content for the specific keywords whereas SEM pays google to show their website to the customers. Both are equally important for online marketing strategy.
3. Content Marketing
Content writing is the present and the future of marketing. Good writing skills is very essential for content marketing. Marketing is just impossible without great content. If a product needs to be sold a good content is very much essential.
4. Web Analytics
Analytics is very important in knowing how your business or website is growing using the social media platform. Web analytics gives the exact data which is very useful in tracking your progress.
Scope of the Digital Marketing for Business

Businesses in the country are becoming digitally aware, and realising the potential of digital marketing. Therefore, many of them are investing in digital marketing to have a strong online presence and sell their product and services to potential customers.
Digital marketing is affordable as businesses have control over the budget and campaigns can be optimised. Campaigns can be accurately targeted with measurable results. All of these are difficult with traditional marketing; hence, businesses are shifting to digital marketing. 40% of today's businesses depend entirely on digital marketing and it is estimated that more than 90% of businesses will go digital.
Scope of Digital Marketing after Covid-19

The impact of COVID 19 pandemic has had a drastic growth in digital marketing. The scope of digital marketing growing number of internet users has hit a very high rate which makes India the second largest internet users in the world. So, a large number of people are shifting their business online and digital marketing is a fantastic option to grow their business. Moreover, the major contributors to the growth of digital marketing in India are the metropolitan cities which are Delhi, Mumbai, Hyderabad, Chennai and Bangalore. So, if you belong in one of these cities and wish to start a career in digital marketing then it is the right place and time to start.
Scope of Digital Marketing in Future

The growth statistics in digital marketing is an upward trend and has had a positive impact even during the tough times of Covid19.The future looks very secure and bright for the digital marketers who are creative, innovative and upgraded with the latest trends in the society. Everything has come in the internet be it ordering food, medicines, clothes etc so digital marketing is the best way to cater to these needs. Finally, digital marketing is the new trend and will stay for a very long time and more and more innovations are expected to come in the near future, so having a good knowledge and experience in this field is the best way to go ahead in the game.
Career Opportunities in Digital Marketing

Digital Marketing is a fast arena and there is a plethora of opportunities available for anyone looking to grow their career in this field, few of the options are:
1. Digital Marketing Manager
The managers main responsibilities are to implement a brand's complete digital presence by leading the marketing team and also planning the overall campaigns collaborating the different components of digital marketing to make them efficient and successful. He/She should be an expert in SEM, PPC, SEO, Content Marketing, and Email Promotions
2. Search Engine Optimizer
Search Engine Optimization refers to making the website or a web page rank on the search engine's result. One also needs to develop content with powerful keywords for increasing website traffic, and also analyze, review, and optimize websites using organic SEO techniques. The SEO trends change from time to time so one needs to be  updated on a daily basis.
3. Social media marketer
Social media marketers role is about managing a company's presence across social networks that include Facebook, Instagram, Twitter, LinkedIn, Pinterest, etc. They need to have a plan and execute a strategy and create content accordingly, and generate leads through various platforms such as Facebook and Instagram.
4. Content Marketer
Content marketing is basically creating different contents for the online world through blogs, articles and videos in a creative way so that it reaches the wider audience. A good content is very essential to target the mass audience. The tasks of a content marketer includes managing a blog, creating campaigns, copywriting, guest blogging, PR, and video creation.
5. Email Marketer
Email marketing is basically sending newsletter and other updates and information about your business to your customers by getting their email ids and getting them subscribe to your newsletter. An email marketing specialist is a digital marketer that focuses on building email lists, creating emails, and nurturing leads through written communications. Their
aim is to bring brand awareness and make a name and survive in the competitive market.
6. Web Developer
The web developers job is to create a brand new website to establish the beginning of a business. Their responsibilities are to maintain the features and look after the website as a whole. This involves experience in graphic designing as well as programming to establish the company to the audience in a creative manner and also keep the website up to date to generate sales through brand awareness.
7. Graphic Designers
Graphic designers use their artistic abilities to communicate ideas about a product or business to the target audience, they play a major role in advertising and branding. Their work is to create and design materials that are suitable for the company's ideologies and establish a creative direction for the company and create a brand through the graphic designing softwares.
8. SEM Analyst
SEM Analyst is one of the in demand  online marketing jobs. This is basically paying the social media platform to showcase the ads of your business to the potential audience, and an SEM Analyst should be aware of campaign creation and the pschycology behind the consumer clicks to ace their work in this
SALARY RANGE OF THESE PROFESSIONALS: –  (per annum)
Role                                                                Years of exp                               Salary
1.Digital Marketing Manager-                     4-8yrs                                     6-10 lakhs
2.Search Engine Optimizer-                          5-8yrs                                   3.5-6.6 lakhs
3.Social media marketer-                               0-3yrs                                  1.5-3.5 lakhs
4.Content Marketer-                                       2-yrs                                      3-7 lakhs
5.Email Marketer-                                           1-2yrs                                    4 lakhs
7.Graphic Designers                                       4-9yrs                                     3 lakhs
8.SEM Analyst                                                 1-2yrs                                     2.5lakhs
Graph showing the growth of digital marketing in the past few years
THE INTERNET GROWTH RATE IN RECENT YEARS:
| | | | | |
| --- | --- | --- | --- | --- |
| Dec, 2015 | 3,366 millions | 46.4 % | | Internet World Stats |
| Dec. 2016 | 3,696 millions | 49.5 % | | Internet World Stats |
| Dec 2017 | 4,156 millions | 54.4 % | | Internet World Stats |
| Dec 2018 | 4,313 millions | 55.6 % | | Internet World Stats |
| Jun, 2019 | 4,536 millions | 58.8 % | | Internet World Stats |
| Dec, 2020 | 5,053 millions | 64.2 % | | Internet World Stats |
| Mar, 2021 | 5,168 millions | 65.6 % | | Internet World Stat |
Internet users are currently growing at an annual rate of 5.7 percent, which is an average of more than 7,00,000 new users each day.
The internet has been growing more than ever before with the statistics above, it is evident that more and more people are getting access to the web and its users are multiplying double and triple in the recent years. It is expected to hike more in the next few years as well. So with these advancements in the web, more businesses have come online in which digital marketing is an essential tool to get these businesses recognized by the public and raise their income standards.
With the increase growth in the internet there is even more increased opportunity in the world of digital marketing, more people are learning digital marketing to not only provide their knowledge and service to help people but also use it to increase their own personal branding as well. So it is the best time to start learning digital marketing to grow your skills and income.
How to Start Your Career in Digital Marketing
First enroll yourself in a digital marketing course to learn the basics of it. Do check out  our course offered by Digital John to get the best learning and practical experience in digital marketing.
If paid courses are not affordable then you can try the various free courses offered by Google, Facebook, Hubspot etc.. to get an understanding of digital marketing.
Then go ahead to practice these skills by doing internships with companies were they will provide training in which you can gain a practical knowledge in the field. Then create your own website and built your personal branding to gain the customers trust. You can even do freelancing to learn more as well as earn doing part time works.
Conclusion
Hope you got an idea about the scope of digital marketing and the various opportunities it offers to the people it has a tremendous scope in the coming years and everyone needs to have a good understanding about this field to improve their careers in a better way. Do follow Digital John blogs to get a better understanding about the various aspects of digital marketing.
Contact us to learn Digital Marketing Course in Hyderabad
John is a Digital Marketing Trainer and Blogger and YouTube creator with 5+ years work experience in digital marketing field. He is the founder of Digital Badi.
The Booming Scope of Digital Marketing in Hyderabad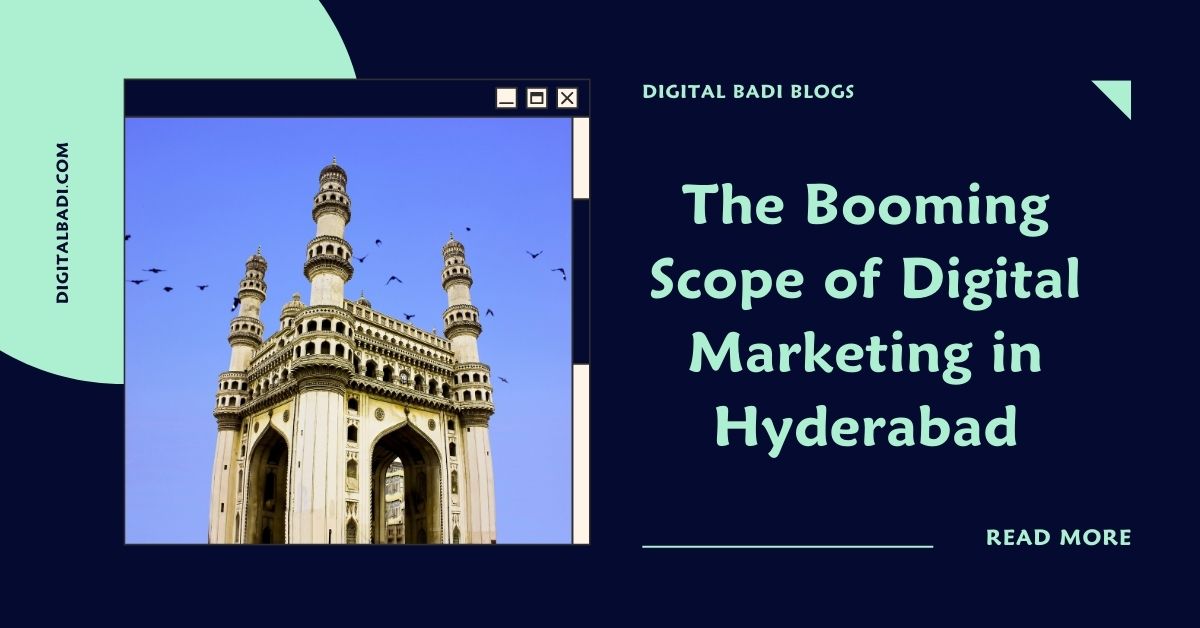 Digital marketing has been growing by leaps and bounds in cities across India, and Hyderabad is no exception. Scope of digital marketing in Hyderabad is huge. No doubt about it. As more and more businesses realize the power of digital marketing for reaching and engaging with their target audience, the demand for skilled digital marketing professionals has skyrocketed in Hyderabad.
As the owner of Digital Badi, a leading digital marketing training institute in Hyderabad, I have witnessed first-hand the tremendous growth in digital marketing jobs and career opportunities in the city. In this blog, I'll give you a in-depth look at why Hyderabad offers such great scope for building a successful career in digital marketing.
An Overview of Digital Marketing in Hyderabad
Hyderabad has established itself as a major IT and startup hub over the past decade. The city is home to companies like Microsoft, Google, Facebook, Amazon and more. In addition, there are thousands of startups operating in the city across various sectors.
Naturally, this thriving entrepreneurial ecosystem has led to a surge in demand for digital marketing skills. Businesses in Hyderabad have realized that digital marketing is essential for reaching their target audience online and driving business growth.
The most in-demand digital marketing skills in Hyderabad are:
Whether you are looking for a job at a company or agency, or want to offer digital marketing services as a freelancer, there are ample opportunities available in Hyderabad.
Salaries for digital marketing professionals have also increased substantially over the past few years. The average salary for a digital marketer in Hyderabad is ₹5-7 lakhs per annum. With some experience under your belt, you can expect to earn ₹10 lakhs or more per year.
Why is Digital Marketing Booming in Hyderabad?
There are several factors that have led to the rapid growth of digital marketing jobs and careers in Hyderabad:
1. Thriving Startup Ecosystem
Hyderabad has established itself as the startup capital of India. The city has the third highest number of startups in India after Bangalore and Mumbai. These young companies are more receptive to leveraging digital marketing for getting traffic, generating leads and boosting sales.
Startups in Hyderabad are on the lookout for digital marketers who can help them with right from market research & planning to executing campaigns across channels like social media, SEO, PPC, and mobile. This creates ample job opportunities for digital marketing professionals in the city.
2. Presence of IT/Tech Companies
As mentioned earlier, Hyderabad has emerged as a major IT hub with offices of leading technology companies like Google, Facebook, Microsoft etc. These companies have an in-house marketing team with several digital marketing roles.
Technology companies also often work with digital marketing agencies for managing aspects like search, social media marketing and online reputation management. Professionals with the right skills can build a successful digital marketing career working with tech clients.
3. Government Initiatives
The Telangana government has launched various initiatives like T-Hub, WE Hub, TWorks etc. for boosting the startup ecosystem. The government has also partnered with Google to provide digital marketing training to youth and entrepreneurs.
Such initiatives that promote digital adoption among businesses also indirectly fuel the demand for digital marketing professionals and create more job opportunities in this field.
4. Digital Transformation of Businesses
From small businesses to large enterprises, companies across sectors in Hyderabad are embracing digital – launching websites, selling online, advertising on digital platforms and more. Even traditional businesses like real estate, healthcare, education institutes are now leveraging digital marketing.
This growing digital adoption by enterprises in Hyderabad is contributing to the rising demand for digital marketers. Businesses want dedicated digital marketing talent to help them formulate strategies, manage campaigns, track performance and generate ROI.
5. Availability of Training & Talent
Hyderabad has quality training institutes like Digital Badi that provide specialized training programs in digital marketing. Local colleges are also incorporating digital marketing subjects into their management and IT curriculums. This is helping produce qualified talent to meet the industry demand.
Besides, many professionals in fields like marketing, advertising, IT and MBA switch to digital marketing roles, given better prospects. The availability of such skilled talent in Hyderabad makes it easier for companies to fulfill their digital marketing requirements.
Lucrative Career Options in Digital Marketing
The massive demand for digital marketing skills in Hyderabad has opened up many lucrative career opportunities for professionals in this field. Let's look at the top digital marketing job roles you can pursue:
Digital Marketing Manager
As a digital marketing manager, you will be responsible for developing strategies to boost brand awareness, traffic, leads and sales. You will also oversee the end-to-end execution of digital marketing campaigns across various channels.
In a startup, the digital marketing manager may be a one-man army managing everything. In bigger companies, you may supervise a team of specialists for different functions like SEO, Social media, Email marketing etc.
SEO Specialist: Scope of digital marketing in Hyderabad
SEO (Search Engine Optimization) specialists help businesses improve their visibility on search engines like Google and Bing. Your job will involve doing keyword research, optimizing website content, fixing technical issues on site, building high quality backlinks and tracking rankings.
As an SEO expert in Hyderabad, you can work with digital marketing agencies or as an independent consultant.
Social Media Marketing Expert
Every brand today wants to leverage platforms like Facebook, Instagram, Twitter, YouTube and LinkedIn to reach and engage with their audience. As a social media marketing pro, your job will be to create engaging content for social media, run paid campaigns, track performance, manage online reviews and more.
From devising content strategies to analyzing data, social media marketing involves a variety of roles you can specialize in.
PPC Specialist
PPC refers to Pay Per Click advertising on search engines and social media platforms. As a PPC expert, your core responsibility will be managing PPC campaigns end-to-end – from keyword research to creating ads to tracking conversion.
You will be expected to optimize campaigns to maximize clicks and minimize cost per click. This is a purely data driven role ideal for those who love analytics.
Digital Marketing Content Creator
Great content remains at the core of successful digital marketing. As a content specialist, you will be creating well-researched and high quality content assets like articles, whitepapers, ebooks, videos, infographics, guides, presentations and more.
Based on your skills and interests, you can create content for specific mediums – like writing for blogs, making videos, designing visual assets etc.
Web Analyst
Digital marketing campaigns result in tons of data related to website traffic, leads, sales, costs and so on. Web analysts use tools like Google Analytics to extract actionable insights from such data to inform business decisions and optimize digital marketing efforts.
Strong analytical skills and knowledge of data analytics tools are must-haves for succeeding in this role.
The above are just some of the high demand digital marketing roles available in Hyderabad. Some other profiles you can consider include email marketing specialist, marketing automation expert, digital media planner, web designer and more.
Salary Trends for Digital Marketing Jobs in Hyderabad
The rising demand for qualified digital marketing professionals in Hyderabad has led to very attractive salary packages for roles in this field.
Here's a look at the typical salary range for top digital marketing job profiles in Hyderabad:
Digital Marketing Manager: ₹5 – 12 lakhs per annum
SEO Specialist: ₹4 – 8 lakhs per annum
Social Media Marketing Expert: ₹4 – 10 lakhs per annum
PPC Specialist: ₹4.5 – 10 lakhs per annum
Digital Marketing Content Creator: ₹3 – 6 lakhs per annum
Web Analyst: ₹3.5 – 8 lakhs per annum
Salaries in digital marketing depend on several factors like your experience, skills, certifications, company you work with and more. The above figures indicate the average salary ranges, but higher salaries are possible for senior roles and professionals with niche skills.
Overall, a career in digital marketing promises very high income potential provided you build expertise in the right skills.
Top Digital Marketing Skills to Build a Successful Career
To fully leverage the booming digital marketing job market in Hyderabad, make sure to build expertise in the following skills:
Digital Marketing Strategy – Ability to create targeted strategies for clients based on market research and goals.
Search Engine Optimization – Expertise in optimizing websites for higher search engine rankings.
Search Engine Marketing – Experience in PPC advertising and campaign optimization for Google/Bing Ads.
Social Media Marketing – Excellence in crafting engaging social media content and running ads on platforms like Facebook, Instagram etc.
Content Creation – Skills to develop all forms of content – articles, videos, infographics, ebooks etc.
Email Marketing – Understanding of email marketing strategies and experience with email automation platforms.
Web Analytics – Expertise in using tools like Google Analytics to derive actionable insights from data.
Google Certifications – Getting certified by Google in areas like Google Ads, Google Analytics etc. is a huge plus.
Digital Marketing Tools – Proficiency in using popular digital marketing tools and software platforms.
Communication & Presentation Skills – Ability to communicate digital marketing plans and insights effectively to clients.
Project Management Skills – Expertise in collaborating with team members, managing timelines and delivering projects.
By acquiring the above in-demand skills through specialized training, you can establish a successful and lucrative career in digital marketing in a thriving hub like Hyderabad.
How Digital Badi Can Equip You for a Digital Marketing Career
At Digital Badi, our flagship Certificate program is designed to help you master the most sought-after digital marketing skills and become job-ready.
Here's a quick look at how we deliver comprehensive digital marketing training:
Industry Aligned Curriculum – Our curriculum is designed based on the latest digital marketing job requirements and industry standards.
Specialized Modules – You will undergo specialized training in different aspects like search marketing, social media marketing, content marketing, analytics, paid advertising and more.
Live Projects – Get hands-on experience by working on real-world digital marketing projects for brands.
Certification Programs – Option to do certifications like Google Ads, Google Analytics, HubSpot etc. during the program.
Expert Educators – Leading digital marketing experts guide you through interactive instructor-led online sessions.
Job Preparation – Get assistance with resume building, mock interviews and access to recruitment partners.
Flexi Scheduling – Attend sessions as per your convenience during weekdays, weekends or evenings.
The 2 months Digital Marketing Certification program provides end-to-end training required to launch a successful digital marketing career even if you are a complete beginner.
Start Your Digital Marketing Career in Hyderabad Now!
Hyderabad offers a world of opportunities for digital marketing professionals to build expertise, earn attractive salaries and grow their careers.
The demand for qualified digital marketers will continue to surge as more companies adopt digital platforms. There has never been a better time than now to get trained in digital marketing skills and be career ready.
I highly recommend aspiring digital marketers in Hyderabad to enroll in Digital Badi's industry-recognized Certificate program to kickstart their career in this highly rewarding field.
You will acquire in-depth digital marketing knowledge, get hands-on project experience and one-on-one career mentoring from experts. We will equip you with all the right skills and provide placement assistance to help you succeed.
If you have any queries regarding our courses or want to know more about building a digital marketing career in Hyderabad, feel free to contact us. Our education advisors will be happy to guide you.
John is a Digital Marketing Trainer and Blogger and YouTube creator with 5+ years work experience in digital marketing field. He is the founder of Digital Badi.
Best Digital Marketing Trainer in Hyderabad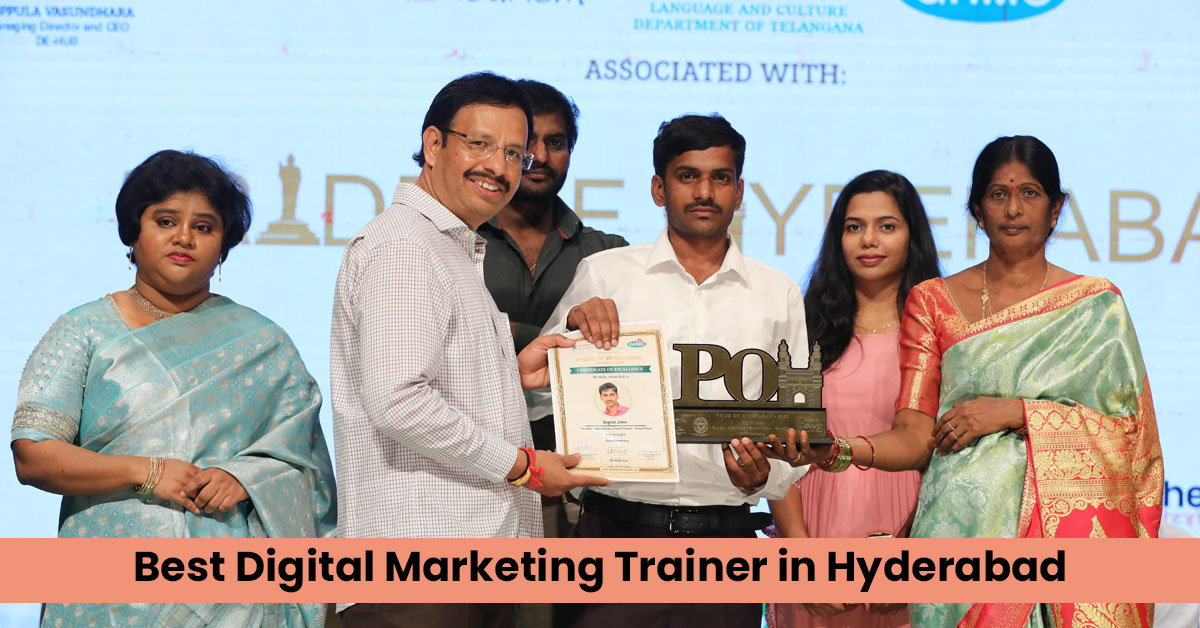 Who is the Best Digital Marketing Trainer in Hyderabad?
If you're looking to launch or grow your career in digital marketing, finding the right trainer in Hyderabad is key. With so many options out there, it can be tough to identify who truly is the best of the best when it comes to digital marketing training.
Well, look no further – because in my humble opinion, I'm Hyderabad's top expert when it comes to digital marketing corporate training. Allow me to introduce myself.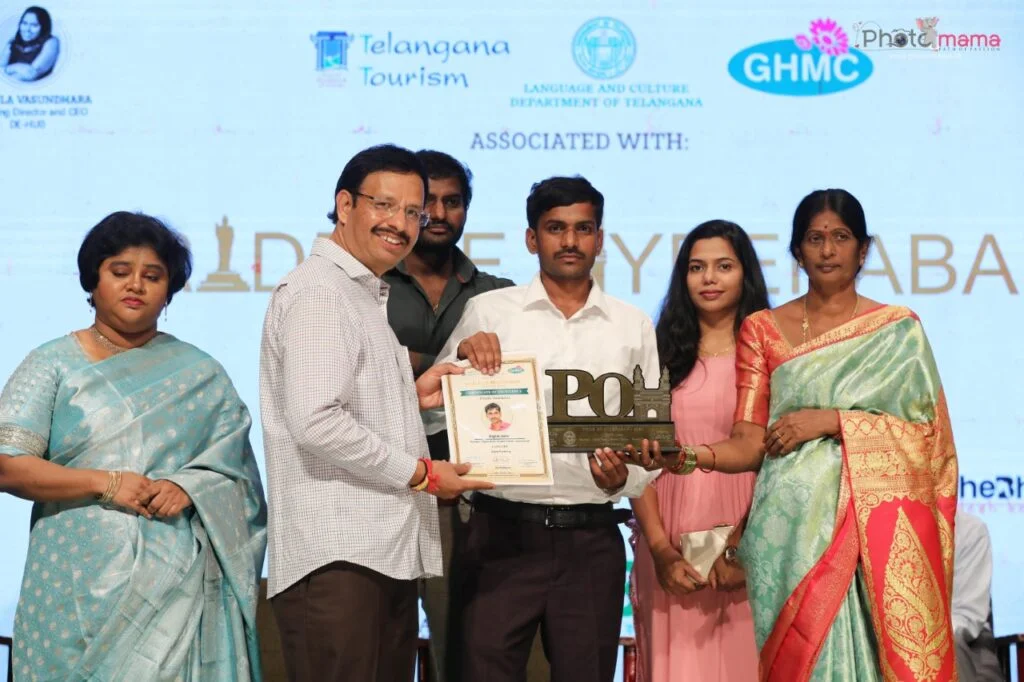 My Name is Digital John – The Leading Digital Marketing Trainer in Hyderabad
Hi there! I'm Digital John, Founder of Digital Badi and a seasoned digital marketing professional with years of experience both practicing and teaching digital marketing. I've been providing specialized digital marketing training here in Hyderabad since 2018.
Over the years, I've trained thousands of students through online and offline courses. My training methodology is hands-on and practical, focused on real-world application over theory. The proof is in the pudding – many of my students have gone on to launch successful careers in digital marketing.
But I'm getting ahead of myself! Let me tell you more about why I believe I'm the cream of the crop when it comes to digital marketing training in Hyderabad.
Why I'm Convinced I'm Hyderabad's #1 Digital Marketing Trainer
I don't say this to brag – but because I'm confident my experience, credentials, teaching methodology, and student results make me uniquely qualified as Hyderabad's top digital marketing trainer.
Here's why I stand out from the competition:
Unmatched Experience & Credentials
5+ years specifically providing digital marketing training here in Hyderabad. That's more specialized experience than most trainers in the city have.
MBA in Marketing from a leading business school, so I have strong foundational knowledge.
2 years experience as a Digital Marketing Manager at a top firm before focusing on training. So I know firsthand what skills matter in the real-world.
40+ digital marketing certifications under my belt and counting, so I'm always upgrading my own skills.
Meta Certified Digital Marketing Trainer – I'm one of the few with this prestigious credential in Hyderabad.
You won't find many other trainers in Hyderabad who can match this level of specialized experience in both digital marketing practice and training. The proof of my expertise is in the results…
Successful Student Outcomes
Like I said earlier, you can judge a digital marketing trainer by the success of their students. And mine speak for themselves:
Hundreds of students have landed digital marketing jobs at top companies here in Hyderabad after taking my training.
Many students have gone the freelancing route and now offer digital marketing services successfully to businesses across India.
I've trained numerous startup founders and existing business owners who have used digital marketing to grow their ventures after taking my courses.
Top firms like GAIL have hired me to provide corporate digital marketing training for their employees.
You don't need to take my word for it either. Here are just a couple of success stories from students:
Digital John Sir helped me to upgrade and took me to the next level. Before completing my course I got an internship offer from one of the MNC and I am so thankful to John sir. If you want to learn digital marketing course in Hyderabad, then consider Digital John
– Sindhuja (Working in Zoho Company now)

What I like about Digital John's teaching style is he doesn't overhype the process. He simplifies it, gives real-life examples. He also gives very clear information on how a particular process creates ripple effect with respect to your brand awareness. Overall, I totally enjoyed my learning experience and I would definitely recommend
– Sahithya Srinivas (CEO, Binge Club)

The proof is out there – just look at the successful careers my past students have built for themselves after taking my training programs. That's the ultimate benchmark for any digital marketing trainer.
Watch few video testimonials
Effective Teaching Methodology
It's not just my credentials and student results that set me apart. My hands-on teaching style and customized course curriculum are a cut above the rest.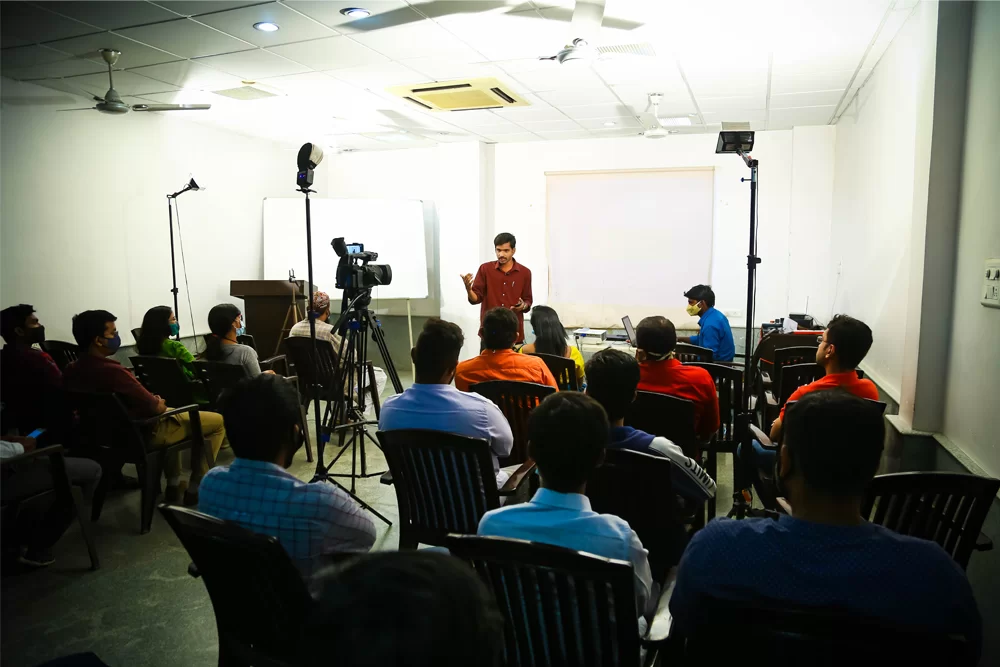 Here are some of my key training methodology strengths:
Practical focus: I emphasize real-world application over theory. Each student works on live digital marketing projects.
Customized curriculum: I tailor course topics to each student's goals and needs.
Up-to-date strategies: I constantly update course content to cover the latest and greatest digital marketing strategies.
Engaging delivery: I incorporate interactive elements like case studies, Q&As, and role playing to bring lessons to life.
Students learn best by doing – so that's my philosophy. Every student gets hands-on experience actually running digital marketing campaigns. This builds tangible skills and also gives them projects to showcase to future employers.
The Digital Marketing Training Topics I Cover
My digital marketing courses cover all the key topics and skills every digital marketer needs to succeed. Here's a quick overview of some of the main areas my training programs dig into:
Search Engine Optimization (SEO)
Keyword research
On-page optimization
Technical SEO
Local SEO
Link building
Pay-Per-Click (PPC) Marketing
Google Ads
Facebook & Instagram Ads
PPC strategy and setup
Bid management
Conversion tracking
Facebook marketing
Instagram marketing
YouTube marketing
Twitter marketing
Content strategy
Blog writing
Video content creation
Podcasting
Google Analytics
Dashboard creation
Goal tracking
A/B testing
Reporting
And Much More!
Conversion rate optimization
SEO copywriting
This comprehensive curriculum covers everything today's digital marketer needs – from hard skills like PPC to soft skills like copywriting.
The exact topics covered depend on each student's specific goals. The training is customized, after all!

Why I'm Your Best Choice for Digital Marketing Training
By this point, I hope I've made a strong case for why I believe I'm the top choice for digital marketing training in Hyderabad and surrounding areas:
Proven experience: 5+ years specifically providing digital marketing training in Hyderabad sets me apart.
Exceptional credentials: Including an MBA in Marketing and over 40 certifications.
Successful students: Many have landed careers or grown businesses after my training.
Customized training: Each student works on real projects tailored to their goals.
Up-to-date strategies: I constantly refine my curriculum to teach the latest tactics.
Engaging delivery: My fun-filled interactive teaching style brings digital marketing to life.
Don't just take my word for it. The proof is out there in the stellar careers past students have built after taking my courses.
If you're looking to launch or advance your career in digital marketing – whether through employment or starting your own agency/business – I'm confident my training can unlock your future.
Awards
I received Vidya Ratna award from Govt of Telangana
I received Pride of Hyderabad Award from Vishwanath Channappa Sajjanar Garu
I received Vande Bharat Award from Govt of Telangana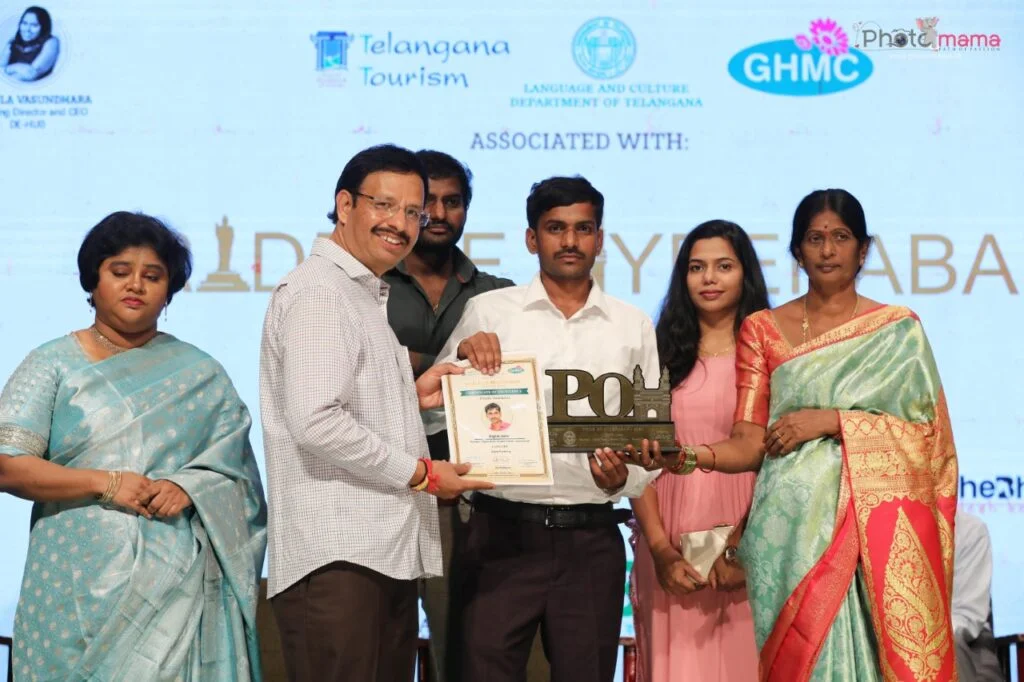 Next Steps to Advance Your Digital Marketing Career
If I've piqued your interest, here are a few next steps to learn more about my digital marketing training:
Browse my website to check out digital marketing course in hyderabad details, curriculum, and student testimonials.
Follow me on Facebook & Instagram to see student success stories and digital marketing tips.
Reach out by phone or email so I can learn more about your career goals and advise the ideal training options. (+91-7702059834 or bairapagajohn@gmail.com)
Check out my YouTube channel for a preview of my digital marketing training style through some free video lessons and tutorials.
I'm thrilled to have the opportunity to help unlock careers for even more digital marketing students and professionals here in Hyderabad. Don't let this opportunity pass you by – take that first step and get in touch today!
John is a Digital Marketing Trainer and Blogger and YouTube creator with 5+ years work experience in digital marketing field. He is the founder of Digital Badi.
What are the Job Opportunities After Completing a Digital Marketing Course?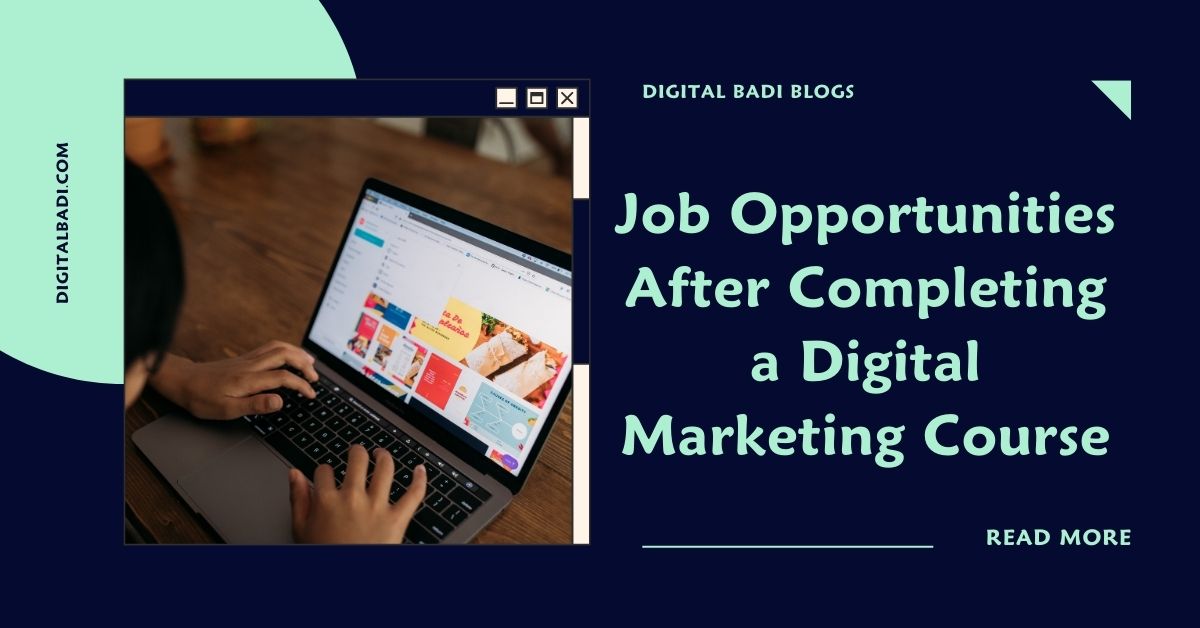 Job Opportunities After Completing Digital Marketing course
Hey everyone! This is John, founder of Digital Badi. In this post, I'll overview the top digital marketing job roles you can pursue after completing our certification course.
With businesses rapidly adopting digital channels, demand for skilled digital marketing professionals is surging. As per LinkedIn's 2022 Emerging Jobs Report, digital marketing jobs have grown over 100% annually in India!
Job opportunities after digital marketing: Because of the high demand, the pay for digital marketing roles is also high. You can get better roles in the organization because of your expertise, which can help you enhance your salary.
Let me give you an idea of the diverse career paths you can take with digital marketing skills:
Digital Marketing Executive/Manager
This is one of the most popular and lucrative roles you can aim for as a digital marketing fresher or professional.
Digital Marketing Executives conceptualize and execute campaigns across channels like SEO, social media, email, PPC ads, content marketing, and more. You get to manage end-to-end strategy and activation.
With 3-5 years of experience, you can progress to a Digital Marketing Manager role with more autonomy and responsibility. Managers oversee a team and digital marketing budgets.
The job involves things like:
Developing integrated digital strategies
Implementing multi-channel campaigns
Tracking KPIs and optimizing based on data
Driving brand awareness, traffic, leads, and sales
Overseeing content production
Managing junior executives and agencies
This role provides the perfect mix of creativity and analytics. You get to brainstorm innovative campaigns and also track ROI.
SEO Executive/Manager
SEO (search engine optimization) is a fast-growing sub-domain within digital marketing.
As an SEO executive or manager, you oversee activities like keyword research, on-page optimization, technical SEO, content creation, link building, and monitoring rankings.
You'll work closely with content and web development teams. The focus is on optimizing websites/apps to improve their visibility and rankings on search engines like Google and Bing.
Social Media Manager
Social platforms are essential in digital marketing plans today. Brands constantly need creative people to manage their social media presence.
As a social media manager, you oversee your brand's social media strategy and presence across platforms like Facebook, Instagram, Twitter, LinkedIn, YouTube, Pinterest etc.
Your role involves creating engaging social content, running campaigns and ads, analyzing performance data, collaborating with influencers, managing communities and more.
PPC Specialist
PPC or Pay Per Click involves running ads on search engines and social media platforms. Skilled PPC specialists are in high demand.
As a PPC expert, you will manage ad campaigns on Google Ads, Bing Ads, Facebook, Instagram etc. This includes things like managing bids, optimizing ads, A/B testing ad creatives, leveraging targeting options, and tracking ROI.
Email Marketing Specialist
Email marketing is still highly effective for customer engagement and retention.
Email marketers handle everything from designing email campaigns, writing compelling content, segmenting audiences, automating workflows, sending blasts, optimizing deliverability, and tracking performance.
This role mixes copywriting skills with data-driven optimization. You get to directly impact metrics like open rates, click rates, conversions, and revenue through email campaigns.
Web/App Analytics Manager
Every website and mobile app requires in-depth analytics to derive user insights.
As a web or app analytics manager, you'll be responsible for tracking key metrics, optimizing user funnels, implementing tagging, segmenting users, visualizing data, identifying trends and opportunities, and driving growth.
Content Marketing Specialist
Content marketing involves creating blogs, articles, guides, videos, and other content formats to attract and retain users.
As a content specialist, you research topics, produce content briefs, write blogs/articles or scripts, promote content across channels, and track content performance. This role requires strong writing skills coupled with data-driven optimization.
Let me also give you an idea of salary ranges based on my industry experience:
Digital Marketing Freshers – ₹2.5-3.5 LPA
Executives (2-4 years) – ₹5-8 LPA
Managers (5+ years) – ₹10-15 LPA
Top companies like Accenture, Capgemini, Dell, TCS, Cognizant, and Tech Mahindra regularly hire digital marketing professionals. Other sectors like ecommerce, healthcare, finance, and education also recruit digital marketers.
I hope this gives you a good overview of the diverse options you have after completing a digital marketing certification or course. The industry demand and rewards are high for skilled digital marketers.
Do share in the comments if you have any other questions. I'm always happy to guide you on building a rewarding digital marketing career!
John is a Digital Marketing Trainer and Blogger and YouTube creator with 5+ years work experience in digital marketing field. He is the founder of Digital Badi.