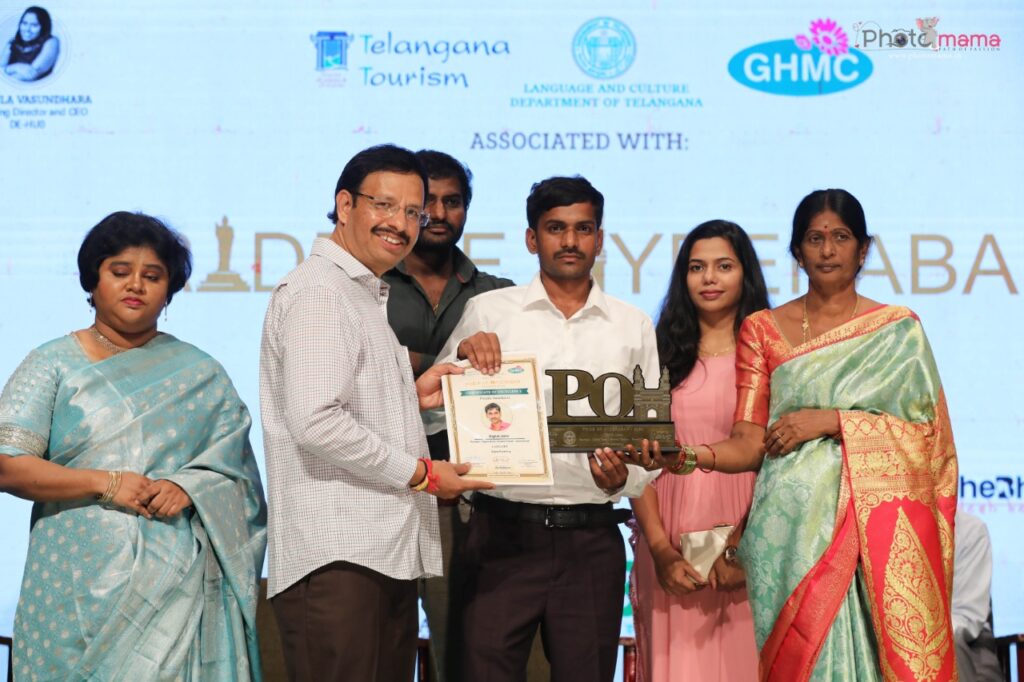 Digital John received the Pride Of Hyderabad Award for imparting professional and digital marketing courses in Telugu. He received the honor from Vishwanath Channappa Sajjanar. An annual ceremony known as the Pride of Hyderabad Awards is held to honor and motivate genuine inspirational success in many areas of Hyderabad.
This event was organised in collaboration with GHMC to recognise and appreciate individuals who have worked tirelessly to further the development of Hyderabad's many industries and celebrate true inspired success.
The chronicle of Hyderabad's history is endless. In 2011, a survey was carried out in America with the participation of 100 participants. It is astonishing to learn that 10 of the 25 Indians with international notoriety were from Hyderabad. This will make the city feel proud! Because of this, the heritage of recognising individuals as the "PRIDE OF HYDERABAD" is honored.